How has the Covid-19 outbreak changed how elections and their staff have to operate to keep them and their clients safe?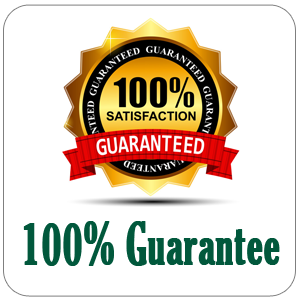 There is no question about it: The COVID-19 pandemic has had a massive impact on countless areas of our lives. One such example is the way in which elections have been conducted in the United States.
The pandemic struck right in the middle of the primary election season in the United States. Many states have mail-in voting options, allowing their residents to cast their votes without leaving their houses. However, in many cases, those options have not been particularly popular, as millions of Americans have always preferred going to the polls and voting.
Many states ultimately delayed their elections. According to the New York Times, 16 states – including New York, Pennsylvania, and Ohio – ultimately delayed their primary elections.
In some cases, these changes did not come without significant legal challenges. For example, in Ohio, Governor Mike DeWine attempted to delay the state's primary via Executive Order. A Judge denied the Governor's request to do so; he ultimately delayed the primary anyway, and the election was largely a mail-in affair.
In other states, the news has been even more confusing, complicated, and contentious. For example, the state of New York has a unique primary, where they actually have two separate elections: One for the Presidential primary, and one for every other race. Initially, Governor Cuomo canceled the New York Presidential Primary, noting that both the Democratic and Republican races were effectively decided. However, after a lawsuit, Cuomo's decision was overturned by a Federal Judge. The primary is now back on for June 23.
Things were even worse in Wisconsin. A highly contested State Supreme Court election was set to be held at the height of the outbreak. Governor Tony Evers asked the Republican-controlled legislature to move the election; he was rebuffed, and the legislature refused to move and deadlines pertaining to absentee or mail-in voting. He then attempted to delay the election via Executive Order, only to be denied by the State Supreme Court. The election was ultimately held, with voters waiting hours in line at the polls and attempting to observe social distancing. Despite this, at least 40 cases of Coronavirus have been tied to the Wisconsin election.
Some states shifted to exclusively mail-in ballots, and a few went as far as to send their residents a ballot without their residents having to request one. For example, Pennsylvania's primary was delayed from April 28 to June 2. While the state has not sent ballots to its residents, some localities, like Allegheny County (2nd largest in the state and home to the city of Pittsburgh) have sent ballots to all of their registered voters.
Many polling places will be open throughout the country during the primary election, but quite a few states have shifted to a mail-in model. The same changes are likely during the general election in November.